Unfortunately we have experienced technical problems with the new Wordpress blog so we have decided to continue with our blogs on this site. We are sorry if you have signed up for the new blog but not received notification of new posts. We just can't make it work!
David and I are opening our exhibition at
Art Matters in Tenby
on Easter Saturday, if you are in the area please do come and say hello.
The western fringes of the British Isles, have always exerted a strong influence on my painting. The stories, myths and legends, the ancient stones and the marks left by prehistory are evident everywhere. The cottages and farms, hunkered down among the rocks in their struggle to survive the Atlantic fury, show clear evidence of the ingenuity of past generations. Even today, in many places, the same building methods are used to protect homes from the violence of the weather.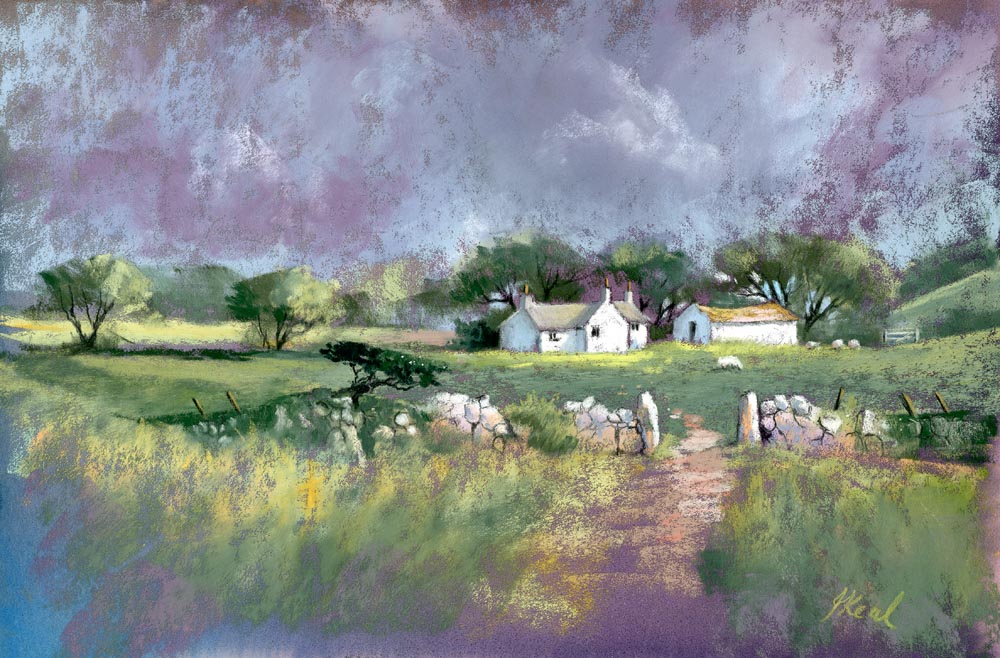 Farm above Dinas Fach, Pembrokeshire


In Pembrokeshire especially, the buildings have a unique character, that makes them a gift for the artist. Like many other painters I am bewitched by this charm. The rugged coastline provides a never-ending bounty of subjects. At every twist and turn of the shoreline another inspiring view appears.
I am fortunate indeed that Pembrokeshire is David's home county. Through his intimate knowledge of every nook and cranny we have explored fascinating and stimulating places and although we have travelled the world together, it is to Pembrokeshire that I always long to return.